Blue Light Ceremony Package:  $325
This is a prewritten ceremony officiated at your location within 15 miles.  See ceremony samples under the Ceremony Planning tab.  This affordable package allows no flexibility with the start time.
Guest Count: unlimited
Hours: Monday – Sunday (11:00 am – 7:00 pm)
Included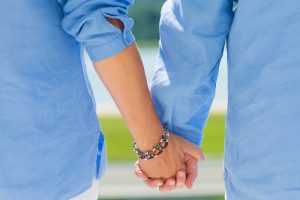 15 minute meeting
prewritten ceremony
prewritten rituals (unity candle, broom jump, sand blending, dove release, tasting the 4 elements)
signing of the marriage certificate and mailing it back to the court
communication by email and phone
adding of readers, singers, dancers, drummers that you provide
adding of personal written vows you speak to each other
Not Included
ceremony planning advice
vow choices or guidance
rehearsal advice
expert recommendations
customized ceremony or rituals
photography
grace period – ceremony must start on-time
parking
travel fee over 15 miles add .70/mile + tolls each way

holiday Fees: add $80 when ceremony falls on a major holiday
Preferred Locations
For small and large weddings, we travel to your location in Washington DC, Maryland (Prince George's County, Montgomery County).  When using this package for your weekend elopement, other locations will be considered.  To learn more, call or email us about our fee at 800.893-1259.