DC Elopements & Same Day Marriages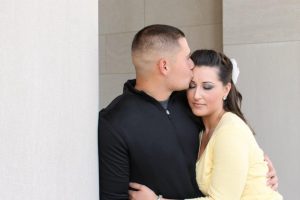 Thinking about eloping?  Let us help you create an exciting stress free DC elopement.
Our DC officiants are registered with the DC Superior Court Marriage Bureau, highly regarded by our peers, well known for our skills, award winning, and dependable.
For over 13 years, we have officiated more than 2500 marriages in Washington DC, Maryland, and Northern Virginia.
We have been commended for our attention to detail, expertise, kindness, and stellar customer care.
We work with couples travelling from all over the world just to have their nuptial in DC.
DC Elopement Packages & Services
DCWedding Chapel Elopements – get married in one of the 10 most beautiful churches in Washington DC. This church was featured on the silver screen back in the day.  The architecture can be appreciated by all.  We offer religious, spiritual, and secular service, and we have officiated many non-religious DC elopements in this awesome DC Wedding Chapel.
Parkside or Waterfront Elopements – we love recommending beautiful parks for your DC elopement. We don't mind officiating at DC historical monument, Rock Creek Park, Georgetown, Water Park and beyond.  Remember, you're happiness is our happiness.
Signature Service – Don't want a ceremony, but want to a legally marriage? We provide signature services in Washington DC, Prince George's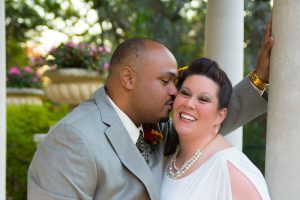 County,  Montgomery County, and NoVA (by appointment).
DC Marriage License Application by Proxy – this service is for those who don't have 2 – 3 hours to spend at the DC Superior Court Marriage Bureau but want a trusting company to handle their sensitive documents.  We ensure our couples that their paperwork is process correctly, confidentially, and handled only by our lead Starlene Joyner Burns.
Same Day Marriage Service – Getting married the same day is a great alternative for those with little time to spare.  The DC marriage bureau is normally booked weeks in advance, leaving couples to find an authorized DC wedding officiant to preside over their nuptial.  Our DC wedding officiants are ready to help in every way we can.  We are willing to secure your marriage license the same day for you and provide a legal service the same day too.
We normally take at least 1 – 2 weeks to process your DC marriage license and schedule your event.  However, we work hard to satisfy the needs of our diverse couples and seek to remain flexible.   Same day marriages in DC is just one option for your DC elopement or signature service.
If you secure your DC marriage license yourself, you will need an officiant's name, so call us at 800-893-1259 and book your short-notice or same day marriage with us today!
Photography
Our Starlene Joyner Burns is an outstanding DC elopement photog.  Her company is called Starlene Moon Photography.
We understand the importance of a couple connecting with a photographer who resonates with them.   Since we want our couples to have an awesome experience with us, we can only offers you an after the ceremony elopement shoot.
If ceremony photos are important to you, we have a list of preferred photographers ready to take you as a client.  Our recommended photographers like establishing a relationship with our couples and sell them only products they desire.  They are leaders in their field, mentors, teachers, great photographers, recognized, and award winning.
Ready to book call now!  800-893-1259 or shoot us an email.
We look forward to serving as your DC marriage officiant, marriage license proxy, or after ceremony photog.  Remember, Washington DC has been named as one of the hottest places to get married.  And the DC Marriage Bureau has made getting married in DC easy.
For information on Maryland and NoVa elopements, call us.  Our DC wedding officiants are standing by to speak with you.
So call today!