DC Same Day Marriages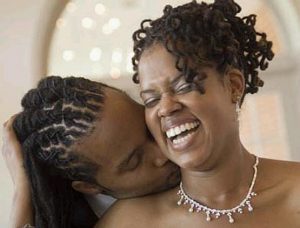 Many couples want the quickest way possible to say I do.  This instant service will get you what you want when you want it.  The DC Marriage Knot has created an express package we call the DC Quick Combo.
It includes the DC marriage license and the signature service.
Hours:  Monday – Friday  (11:00 am – 3:00 pm)
Guest count: 0
DC Quick Marriage Combo:  $495 – $595
This is an all inclusive same day signature service & marriage license application proxy package.
same day service – completed documents must be received no later than 10 am for a 3 pm servic
DC Weekly Marriages: $345 – $995
Every Tuesday or Wednesday we process marriage license applications for the following week marriages.  This package includes proxy marriage license with either a signature service, chapel wedding, or a DC elopement.
DC Elopements: $225 – $325
If you have secured your marriage license in Washington DC (our officiant's name on it) and want to
get married the same day. We can come to you.  Call us.  We are flexible and provide short-notice marriage services in DC.   If you have not secured your DC marriage license in Washington DC, learn how to get married in DC or use our proxy services for your DC marriage license.
This service is for those who want someone to preside over a legal signature service without a ceremony.   For other locations, click the signature service link.
Northern Virginia Same Day Marriages – $325 – $450
If you have secured your Virginia marriage license and want to get married the same day, we can come to you.  We are flexible and willing to provide you with at home service.  Serving the Northern VA area, some areas may require adding a travel and toll fee.  Call today!
NoVA Signature Marriage License Services – $225 – $325
If you have your marriage license from a Virginia marriage bureau, regardless of jurisdiction, we can schedule your signature service at an Arlington, Virginia location?  At home service is available at an additional fee.  Call us.
Who We Are
We are court authorized
DC Wedding Officiants
 and authorized Virginia Marriage Celebrants.  Our company has been serving Washington DC and Virginia couples since 2004.  Most importantly, we have been securely handling confidential documents for more than 35 years.
Our couples trust us to process their marriage license for them, so they never have to step foot into the DC Superior Court, Moultrie Courthouse Marriage Bureau, 500 Indiana Avenue, NW, Washington, DC 20001.
Holiday Services
Holiday and weekend services:  add $100.
Ready to book?  Use our online form or call us at 800-893-1259 we're ready to speak with you.
Must be 18 years old or older to use the proxy marriage license service.