DC Self Uniting Marriages

A self uniting marriage is a marriage officiated by one of the parties to the marriage.
Where can we have a self uniting marriage?
Colorado
Pennsylvania (some counties may not all applications for self-uniting marriages)
Washington DC
Wisconsin
Who would require such service?
couples having a destination wedding outside the US and need a legal marriage here
couples who had a formal cultural wedding in their home country
couples who want to same money
couples who don't want to be married by a stranger
couples who beliefs prevent them from using civil or religious celebrant
couples can't agree on who will officiate the ceremony
How do we apply for a self uniting marriage license
Each state listed above application process will vary.  So I will only talk about DC.
decide who in the relationship will be listed as the officiant (spouse 1 or spouse 2) .
Both people listed on the marriage license application must appear at the DC marriage bureau in person and with valid government issued picture IDs.
complete the marriage license application
submit all paperwork to the clerk of the court
Co-officiant If you need help with your self uniting marriage, call me.  I would be happy to co-officiate your nuptial via Skype, Face-time or any Video conference platform you have access to using.
Co-officiant Fee:
$55 (simple short and sweet prewritten 5 minute ceremony)
$150 (prewritten 15 – 20 minute ceremony)
Payment made at the time of booking
Hours of Operation Times vary according to availability (ceremonies can be booked late in the evening or as early as 11 am)
Proof of license Prior to your DC self uniting marriage, I will ask to see a copy of your marriage certificate.  This can be done at the time of our video ceremony, and it is only to verify the officiant's name on the certificate.
Who signs the marriage license? The marriage license is signed by the officiant (one of you) named on the certificate.  As the co-officiant, I won't have any responsibility for that.
How can you co-officiate our DC self marriage ceremony via video call?
we connect though Skype, Face-time, or some other video calling platform
I will lead the ceremony by welcoming you and your guests
I will tell your guests why you chose to have a self marriage
I will share with them why you are allowing me to co-officiate
I will oversee the ring exchange and the exchanging of the vows
You as a couple will have to honors of pronouncing yourselves married, husband & wife, …….
I will direct you to seal the marriage with a kiss
I will present you as Mr. & Mrs., ………………
What if we don't want a co-officiant will our marriage be legal? Yes, your marriage will be legal from the time you (officiant) signs the marriage certificate and return the court copy back to the marriage bureau.
DC Self Uniting Photography Services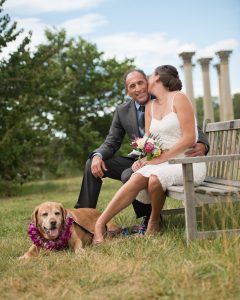 If you need a photographer for your DC self marriage, call me.  I am a professional photographer and love shooting weddings.
1 hour Photo-Shoot with Starlene of Starlene Moon Photography $475

Images can be downloaded or delivered on a flashdrive
Online photo gallery

No photos in the rain
No image editing other than: white balance and cropping
Recommended Locations
Historic Church (DC) must be reserved
Thomas Jefferson Memorial
Lincoln Memorial
George Mason Memorial
Meridian Hill Park
Other DC locations not listed
Skype Marriages Co-officiated self-marriages are not Skype marriages.  So you will not be getting married via Skype, phone, or video call.  You will be marrying yourself with a co-officiant directing the ceremony from another location.
Skype marriages are not legal.
The DC marriage law requires all parties to the marriage be physically present in DC at the time the marriage is performed.  This includes the officiant and couple.
In a self marriage the officiant is one of the parties in the marriage.
Both of you must be physically present in DC at the time you marry and signed the marriage certificate
If you take the certificate to another state, sign it there, then mail it back to the marriage bureau, your marriage will not be legal.
The co-officiant is only helping you feel better about the marriage.  If you don't need that, great.
There are many couples who refuse to conduct a DC self uniting marriage, and will choose a signature service instead.  Getting married by a third party puts some couples at ease by making their marriage seem more legit.
If you like for me to co-officiate your DC self-marriage or be your photog; fantastic.  This service is provided in Washington DC only where I understand the DC marriage laws.
For more information or to book my services complete the Get a Quote form or call Rev. Starlene Joyner Burns at 800.893.1259.