VA Same Sex Marriages – Civil Gay Marriage
Marriage Equality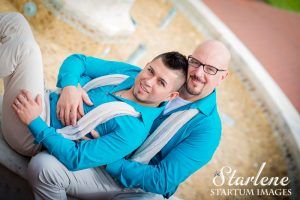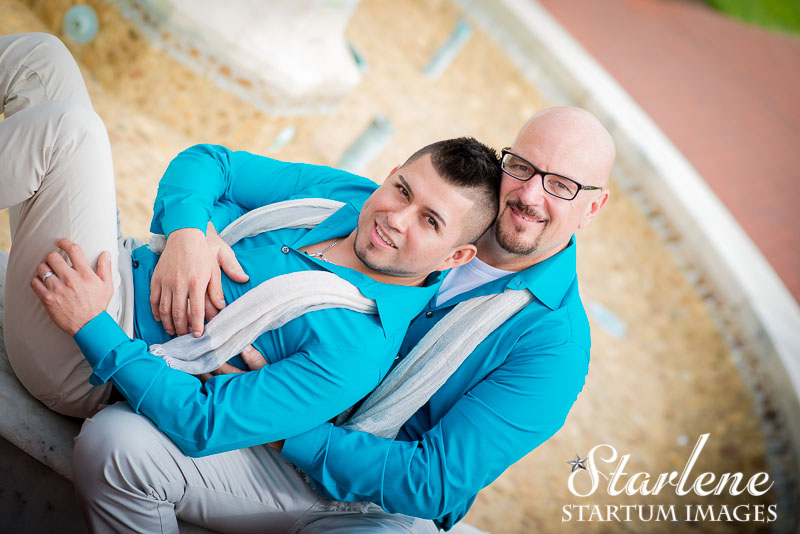 Marriage equality is nationwide, but on October 6, 2014, the state of VA same sex marriages law went into effect.  Now VA gay weddings can be officiated anywhere in the Common Wealth of VA.
If you have been waiting to have your same sex marriage in your home state, call us.  The DC Marriage Knot can perform your wedding, at your home, hotel, park, yacht, or any other location in the Northern Virginia area.
Exchanging your vows before your family and friends is what makes a wedding special and meaningful.  That public statement helps to build a solid bond of trust that children cherish and family members recognize as a permanent bond of love.
To learn more about what we offer, check out our ceremony packages.

Our Choice to Support LGBT Rights
On the first day VA same sex marriages became legal, our Rev. Starlene Joyner Burns was there.  She was outside the Arlington County courthouse officiating her first same sex marriage in the Common Wealth of VA.
If you're ready to take your relationship to the next level, we're ready to assist you.  We have been performing same sex weddings since 2004.  These weddings were called commitment ceremonies, same sex unions, or civil weddings.  Now these rituals are finally called marriages, civil marriages, or gay marriages.

Our Accolades
Please take the time and get to know more about our lead minister Rev. Starlene Joyner Burns and her fight for marriage equality by clicking one of the following links; GayWeddings.com, BmoreInclusives, Examinar.com, Washington Post, MD Faith Equality Channel, Washington Blade, Equality Illinois listed Rev. Starlene Joyner Burns was one of the "National Religious Leader Supporting Marriage Equality, and POFEV (People of Faith for Equality in Virginia) listed her as an ally ready to carry out the duties of a minister by solemnizing same sex marriages in VA.
If Rev. Burns' background and advocacy fits your description for a VA wedding officiant, call today.  She believes in those supporting marriage equality to be true liberals, democrats, independents, Christians, Buddhist, and all in between.
Changing Times for Marriage Equality
Many people call VA same sex marriages, gay wedding.  Therefore, our VA Gay & Lesbian Weddings sister website is being replaced with The DC Marriage  Knot.  We believe in the integration of both same sex marriages and traditional marriages on the same site.  Separation is never the answer to equality.  Integration is the only way we can truly be united as one.
Stop by our Gay Marriage FAQ page for answers to questions you may have.
Booking a VA Wedding Officiant
If you're ready to book, Call today, 800-893-1259, or Book Online Now.  Our VA Wedding Officiants are licensed and authorized to serve the Common Wealth of Virginia.  
Meet our lead wedding officiant, Rev. Starlene Joyner Burns in-person or via Skype to discuss our ceremony packages and services.